Helpful hints
Here's some helpful hints for the bits some people get stuck on.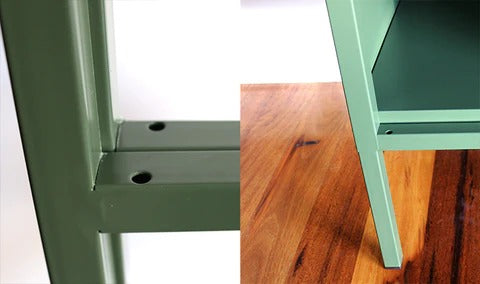 This is most likely because the little hole in the leg is on the wrong side. You need the holes to be closest to the front. To fix this you'll need to take a few steps backwards. Remove the door the shelves and the brackets. Then push up the base from underneath and remove it too. You'll then be able to push down on the middle frame of the leg until it comes out so you can flip it 180 and put it back in the right way.
It can take a little bit of jiggling to get the top in the right place. The key thing is to make sure the two sides and the back panel are slotted into the grooves on the inside. Check this carefully and when you are happy they are all in place, push down hard. You should hear a click when it's down properly.
If any part is not correctly slotted into the grooves, push the panel up and realign. If you need to remove the top watch the 'how do I remove the top' video for tips.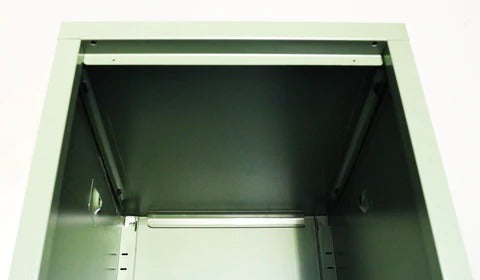 Type your answer here
This one is easy! At the top of the door you just need to bend up the little tab to hold the L-shape bracket in place and that will hold the door in place.
Don't worry, we have lots of spare parts!
Just email us at team@mustardmade.com, tell us what you are missing and your postage details, we can send you what you need!